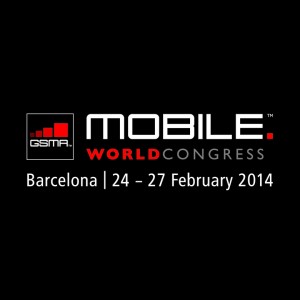 Aan het eind van deze maand is één van de grootste consumenten technologie beurs, Mobile World Congress in Barcelona. Dit is een jaarlijkse beurs waar de fabrikanten hun spierballen laten zien en de wereld tonen wat zij dat jaar op de markt gaan brengen. Veel concepten maar ook veel concepten die daar werkelijkheid worden. MWC 2014 zal wederom in "Fira Gran Via" gehouden worden van 24 tot en met 27 februari.
MWC 2013 was voor vele enigszins terug stellend omdat er relatief weinig parade paardjes werden getoond door fabrikanten als LG en Samsung. Beide hebben er voor gekozen om de "Apple way" er op na te houden en hebben een apart event georganiseerd voor de LG G2 en Galaxy S4 toestellen.
Geruchten zeggen dat er dit jaar meerdere parade paardjes getoond zullen gaan worden op zowel smartphone als tablet niveau door fabrikanten als Sony, HTC en Nokia.
Nu CES 2014 achter de rug is kunnen we onze pijlen richten op de het laatste nieuws en geruchten over nieuwe smartphones and andere draagbare devices die we kunnen we kunnen verwachten tijdens Mobile World Congress 2014.
Speciaal voor MWC2014 hebben we een apart item gemaakt waar alle MWC2014 gerelateerde berichten overzichtelijk bij elkaar getoond worden. De komende tijd zullen wij je op de hoogte houden van de nieuwtjes met betrekking tot MWC2014 dus hou TechFreaksNL in de gaten via techfreaks.nl of download onze Android app.
Tot slot nog de officiële video van de organisator.