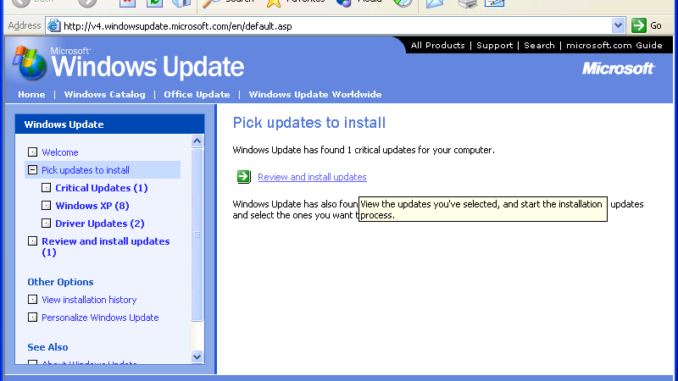 Afgelopen 8 april heeft Microsoft de handdoek in de ring gegooid wat betreft updates aan het 12 jaar oude besturingssysteem Windows XP voor particulieren. Dit betekend dat er geen updates meer worden uitgerold voor deze toch wel redelijk oude versie van XP en dat je extra gevaar loopt als je hiermee online gaat. Dit is voor Microsoft natuurlijk de manier om je pushen naar Windows 7, 8 of 8.1 maar dit heb je niet voor alles nodig.
Toch updates binnen halen?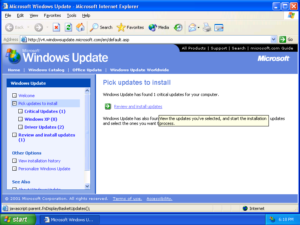 Heb je nog een oudere laptop staan waar XP op draait dan is er nu een oplossing om deze toch veilig online te kunnen gebruiken. Via de volgende workaround kun je alsnog updates binnen halen als het een 32 bits versie betreft. 64 bits gebruikers hebben pech echter zijn de meeste 32 bits.
Windows Embedded Industry is een versie van Windows gebaseerd op XP met Service Pack 3 en is in 2009 uit gekomen. Voor deze versie worden er nog wel updates beschikbaar gesteld en met de onderstaande uitleg kun je alsnog de update verkrijgen.
Wat moet er gebeuren?
Door een aanpassing in het register (zeg maar de "database" in Windows) van Windows gaat het werken.
open kladblok
type de tekst zoals getoond in de afbeelding hieronder over in kladblok
Sla dit bestand op je bureaublad als "updates.reg" (let op, niet als .txt bestand)
ga naar de opslag lokatie en dubbel klik op het net gemaakte bestand met de naam "updates.reg"
Afhankelijk van de instellingen op de pc zelf klik 1 of meerdere keren op "Ja"
Voor de minder technische lezers heb ik het bestand vast gemaakt welke je via de onderstaande knop kunt downloaden. Sla het bestand op je bureaublad (of andere makkelijk te vinden plek) op en ga verder bij stap 4.

Niet ondersteund
Microsoft is uiteraard niet blij met de registeraanpassing. Dit heeft meerdere redenen waaronder het feit dat de ondersteuning van bedrijven die XP gebruiken nu betaald is en zij inkomsten gaan missen. Daarbij willen zoals eerder al gezegd toch wel graag dat je naar een nieuwe versie van Windows gaat. Kijk er dan ook niet vanop dat het een tijdelijke oplossing is maar zolang de deur nog op een kiertje staat zou ik er zeker gebruik van maken.
Daarbij geven zij aan dat de updates niet uitvoerig getest zijn op XP dus het zou problemen kunnen veroorzaken. Of je het uitvoert is geheel aan jezelf maar wat ons betreft kan XP nog best wel even mee als je het niet dagelijks gebruikt.