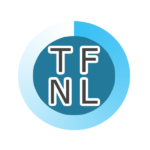 We bieden bedrijven maar ook particulieren de mogelijkheid om op TechFreaks.nl te adverteren.
Onze passie ligt bij Technology en gelukkig is dat een heel erg breed interesse gebied. Juist om die reden vinden wij aansluiting met een veelzijdig bezoekers publiek.
De advertentie wordt geplaatst op de homepage én op de vervolgpagina's van TechFreaks.nl
Doelgroep
Adverteren is voor iedereen die hier behoefte aan heeft. Onze doelgroep is heel erg divers waardoor er veel mogelijk en lucratief is.
Banner afmetingen
De banners zijn 300 x 250 pixels maar andere formaten is te is altijd te bespreken.
Promotie bericht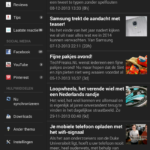 Omdat ons publiek zo divers is, is het bereik groot. Wil jij een review schrijven of laten schrijven door één van onze schrijvers en dit delen via een post op TechFreaks.nl en de Techfreak.nl App en RSS? Dat kan! Wil je meer weten over de mogelijkheden, mail ons via het onderstaande emailadres of via het formulier
Kosten
Adverteren kan per maand, per half jaar of per jaar.
De advertentietarieven kunnen worden opgevraagd via adverteren@techfreaks.nl
Betaling
De adverteerder ontvangt een e-mail met de factuur.
De advertentie wordt geplaatst zodra de betaling is voldaan.
Er vindt geen restitutie plaats wanneer de adverteerder de advertentie wil verwijderen.
[contact-form subject='Adverteren'][contact-field label='Naam' type='name' required='1'/][contact-field label='Email' type='email' required='1'/][contact-field label='Website' type='url'/][contact-field label='Onderwerp' type='text' required='1'/][contact-field label='Bericht' type='textarea' required='1'/][/contact-form]