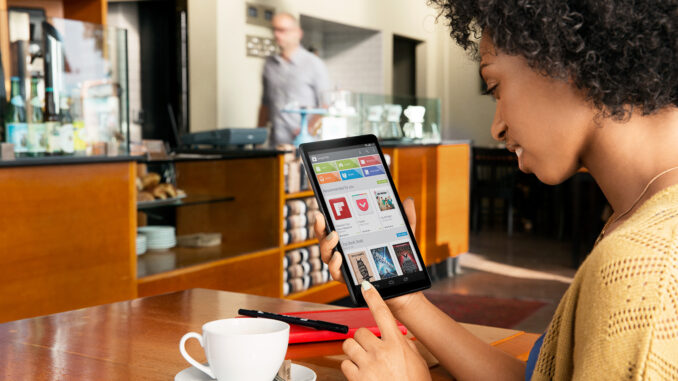 Ondanks dat we met z'n allen onze ogen geopend houden en oren gespitst over nieuws van de opvolger voor Google's Nexus 10 van Samsung, is er vanochtend vroeg nieuws gelekt over een mogelijk nieuwe telg in de Nexus familie, de Nexus 8.
Het nieuws komt van android.com waar een foto te zien is van een 8 inch tablet, draaiend op Android 4.4 KitKat, zoals we kunnen zien aan de statusbalk met witte icoontjes. Op de foto zien we een grotere tablet dan de de Nexus 7 (2013) met smallere randen onder en boven het scherm. Deze tablet is nog steeds makkelijk in één hand vast te houden is. Of het echt is of een "gephotoshopte" Nexus 7 is nog onbekend, maar Google wil ons denk ik wel laten weten hier mee bezig te zijn.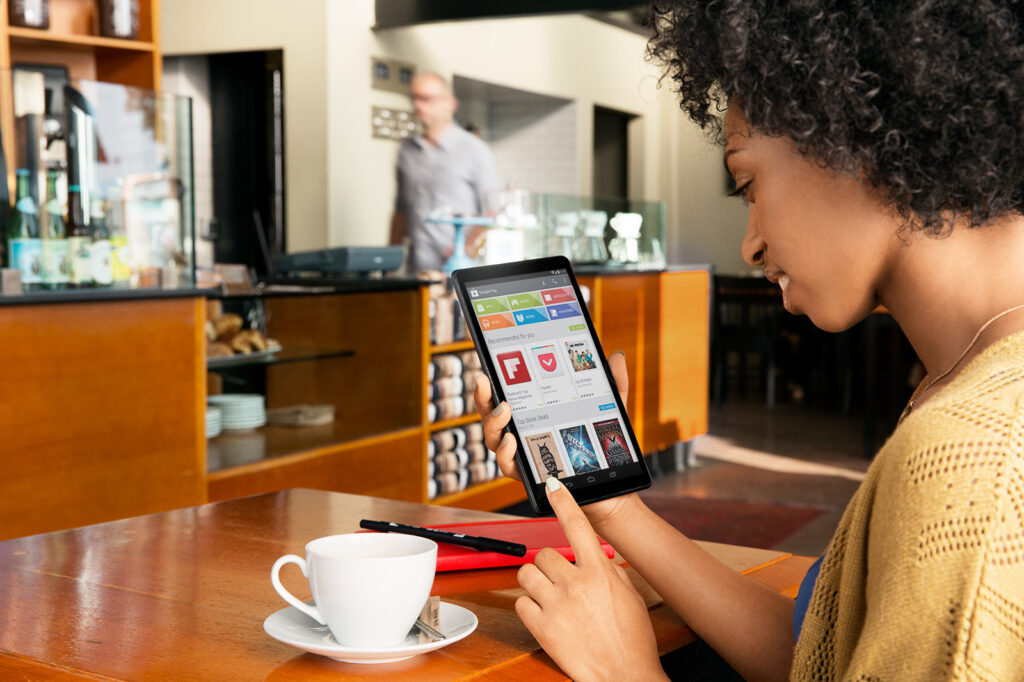 De Nexus 7 (2013) is alweer 5 maanden te koop en doet het goed. De 7″ tablet is een goede opvolger van het 2012 model en voorzien van het beste scherm wat er in een 7″ tablet te krijgen is. Het scherm heeft een resolutie van 1920 x 1200 pixels en een pixeldichtheid van 323 ppi! De nieuwe Nexus 7 ligt comfortabel in de hand en is wat platter geworden waardoor de Nexus 7 is uitermate geschikt om overal mee te kunnen nemen. Alhoewel veel mensen voor thuis een grotere tablet prefereren, zoals een 10″ tablet als de Nexus 10 of een Samsung Galaxy Tab 10.1. Het voordeel van een 10 inch tablet is natuurlijk een groter schermoppervlak, maar in de praktijk is dit formaat vaak onhandig om langdurig éénhandig vast te houden. De Nexus 8 zou de gulden middenweg tussen de 7″ en 10″ vormfactor kunnen bieden in de Google Nexus lijn, en daarmee zou de Nexus 8 direct een geduchte concurrent kunnen zijn van de Samsung Galaxy Tab 8.0, de Samsung Galaxy Note 8.0 en de LG G Pad 8.3.
Het lijkt ons een hele slimme zet van Google, dus kom maar op!