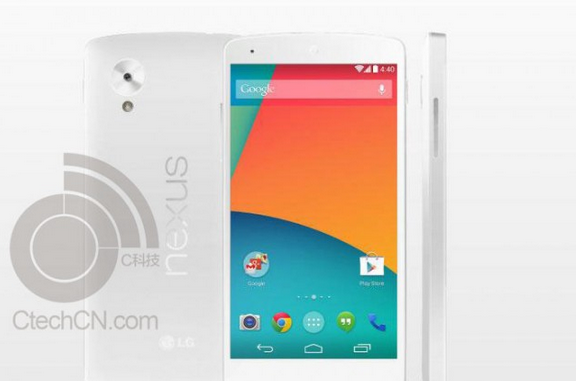 Bijna alle specificaties van de Google Nexus 5 waren reeds lange tijd bij ons bekend, ondanks dat het toestel nog niet officieel is gelanceerd. Maar tot dit weekend gingen we er van uit dat het toestel alleen in een zwarte uitvoering gelanceerd zou worden.
Eergisteren dook er echter een verpakkingsdoos van de Google Nexus 5 op, die ons doet vermoeden dat er ook een witte versie van de Google Nexus 5 zou gaan komen. Althans, de achterzijde zou wit zijn als je naar de verpakking kijkt, de voor- en zijkanten zijn zwart zoals bij de geheel zwart uitgevoerde Google Nexus 5. Dit doet denken aan de eerste versie van de Nexus 7 tablet in de Google I/O 8 GB uitvoering met witte achterzijde uit 2012.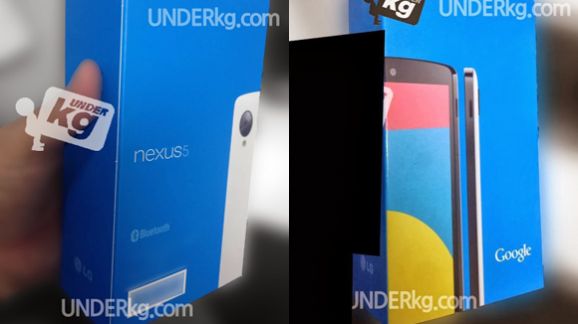 Via C Technology dook dit weekend op internet echter een foto op van een geheel witte uitvoering van de Google Nexus 5, dat totaal anders is dan op de verpakking.
Of er daadwerkelijk een witte Google Nexus 5 komt en of deze geheel wit of alleen aan de achterzijde wit zal zijn, het antwoord hierop moeten we je helaas nog even schuldig blijven.
Met een witte uitvoering in de Google Nexus lijn zal de Nexus 5 wellicht, naast bij de "powerusers" onder ons en de Android fans die staan te popelen op de release van de Google Nexus 5, ook meer bij het vrouwelijk publiek in de smaak vallen, wat van Google een smart move zou zijn!