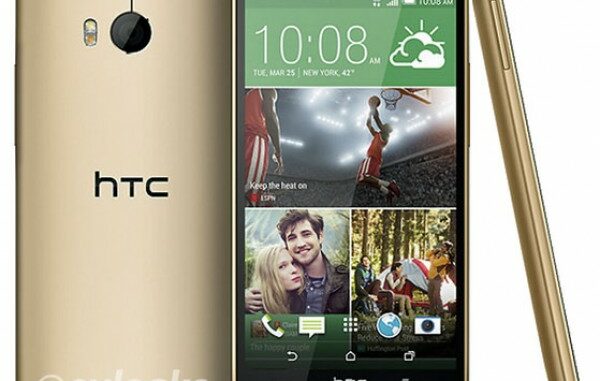 Gisteravond kwam er bij ons een controversieel gerucht binnen dat HTC de opvolger van de succesvolle HTC One wellicht gaat lanceren als:
"The All New HTC One!"
Tot nu toe gaat de nieuwe HTC One onder de naam M8 door het leven. Via een post van @evleaks, die bekend staat om de nauwkeurigheid en betrouwbaarheid van gelekte info over nog uit te komen nieuwe mobile tech hardware, komen we ook meer te weten over de nieuwe details van de kleur selectie van HTC. Vandaag werpen we ons eerste blik op een afbeelding van de All New HTC One. In plaats van in een rode en blauwe uitvoering zoals zijn voorganger komt HTC net als Apple naast de standaard zilver en nieuwe donkergrijze uitvoering nu wellicht ook met een gouden versie van de All New HTC One!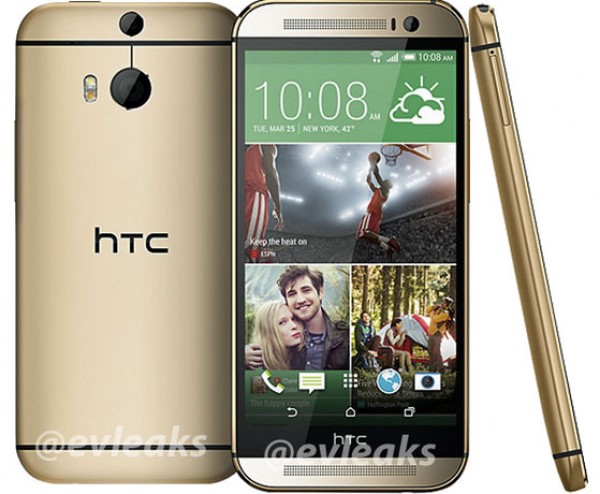 Opnieuw ontworpen in dezelfde gouden stijl als de exclusieve HTC One die afgelopen herfst 2013 werd geïntroduceerd als limited edition.
Op het display zien we tevens dat de statusbalk transparant is zoals in Android KitKat 4.4 en dat de Android besturingsknoppen nu in het display verwerkt zijn, zoals we kennen van onder andere de Google Nexus lijn, LG G2 en Moto X en Moto G. Ook de stereo frontspeakers zien we weer terug, al is de speaker aan de bovenzijde in de breedte ingekort voor de sensoren en de frontcamera. Nog een verschil is dat de randen van de nieuwe handset rondom niet meer in zwart of wit maar in dezelfde gouden kleur zijn afgewerkt. Ook is het toestel minder hoekig en heeft een wat rondere afwerking.
Op deze gelekte afbeelding zien we de kenmerken terug die op eerdere afbeeldingen van de M8 ook al te zien waren. Boven de "G-string" belijning op de achterzijde van de M8, die bedoeld zijn voor de (betere) ontvangst van de interne antennes die schuil gaan achter de aluminium behuizing, zien we wederom een tweede cameralens?!
Zal er na de presentatie van de All New HTC One op 25 maart in Londen direct een gouden versie verkrijgbaar zijn in een winkel bij jou in de buurt? En zou jij kiezen voor dit juweeltje, of ligt je voorkeur toch bij de vertrouwde zilveren of grijze uitvoering?