Samsung presenteert komende week op het Mobile World Congress in Barcelona naast de geanticipeerde Galaxy S5 smartphone ook haar opvolger van Samsung's eerste smartwatch, de Galaxy Gear.
Er gaan geruchten dat Samsung haar nieuwe Galaxy Gear 2 smartwatch niet voorzien heeft van een versie van Android, maar zal laten draaien op het door Samsung zelf ontwikkelde Tizen. Samsung is al enkele jaren bezig met haar eigen besturingssysteem en heeft onlangs afspraken gemaakt met Google voor de komende 10 jaar om haar toewijding en samenwerking op gebied van Android met Google aan te gaan op smartphone gebied. Tizen zou dachten we van de baan zijn, maar kennelijk is de Zuid-Koreaanse fabrikant toch nog bezig om Tizen in te zetten, maar nu in haar smartwatch lijn!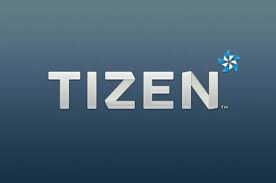 Het besluit van Samsung om Tizen te implementeren in haar Galaxy Gear lijn zou zijn omdat het Android besturingssysteem te zwaar en moeilijk aanpasbaar is voor gebruik in een smartwatch, Door Tizen, dat door Samsung en Intel is ontwikkeld, zo aan te passen dat het perfect loopt op een smartwatch, hoopt Samsung na het magere succes van de Samsung Galaxy Gear in 2013 meer uit de naar zeggen verbeterde en goedkopere nieuwe versie van de Galaxy Gear smartwatch te halen.
Of Samsung haar eerste smartwatch ook gaat voorzien van nieuwe Tizen software in plaats van Android is natuurlijk de volgende vraag die opkomt. We zijn in ieder geval erg nieuwsgierig geworden of Samsung met deze stap in een nieuwe richting de concurrentie in 2014 aan kan. Dit is nog maar de vraag, want 2014 wordt hét jaar van de smartwatches en wearable tech. De Pebble Steel is sinds de presentatie vorige maand tijdens de CES 2014 in Las Vegas in de voetsporen getreden van de meest succesvolle smartwatch aller tijden, de Pebble, en nu al aardig populair! Ook Huawei schijnt nog met een smartwatch te komen en we gaan er van uit dat we er nog meer gaan zien tijdens de aankomende MWC. Ook de geruchtenstroom over de Apple iWatch, die we later dit jaar zeker nog gaan zien wordt steeds sterker.
Kortom we zijn erg benieuwd naar nieuwe wearable tech, deze maand in Barcelona én de rest van het jaar!