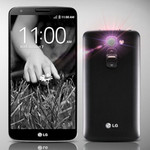 Gisteravond heeft LG een teaser online gezet van een nieuwe smartphone. Het gaat om het kleine broertje van de LG G2, waarschijnlijk met de naam LG G2 mini. Over de specificaties van de kleine G2 is nog weinig bekend maar als we de foto's bekijken wordt er geschat op een 4,7 inch scherm.
De verwachting dat LG de LG G2 pro zou laten zien was hoog en terecht! LG kon niet wachten tot 27 februari en het de Pro al aangekondigd. Het gonste de laatste tijd al van de geruchten over de G2 Pro waar LG een paar kleine verbeteringen ten opzichte van de G2. Vanwege de teaser is wordt de LG G2 mini (of dit de juiste naam is, is onzeker) zeker verwacht tijdens de beurs in Barcelona.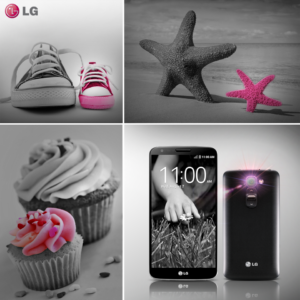 Details van het nieuwe toestel ontbreken nog wel al maakt de foto wel iets duidelijk. Eén ding is zeker, LG heeft een kleinere versie van de G2 klaar staan voor presentatie. Als we meer weten of de specificaties kunnen we de route die LG gaat bewandelen beter bepalen. Gaan zij voor de aanpak van Samsung en HTC? Beide fabrikanten hebben een mini uitvoering van een vlaggenschip maar met mindere specificaties of gaan zij voor de tactiek van Sony met hun recent uitgebrachte Xperia Z1 Compact die eigenlijk alleen maar kleiner in formaat is dan zijn grotere broer de Xperia Z1. Over ongeveer 2 weken weten we meer tijdens het LG event op MWC 2014.