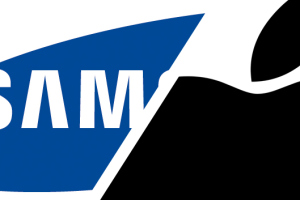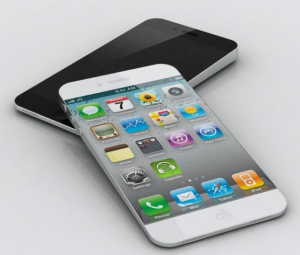 De nieuwe iPhone 5s en 5c zijn nog maar net op de Nederlandse markt verschenen en er gaan alweer geruchten over hoe de iPhone 6 eruit zal gaan zien. Ditzelfde geldt voor de opvolger van de nog altijd populaire Samsung Galaxy S4 die waarschijnlijk "gewoon" Samsung Galaxy S5 gaat heten. Omdat laatst genoemde naar alle waarschijnlijkheid begin 2014 officieel gaat worden aangekondigd lijken deze roddels wat meer waarheidsgetrouw. Omdat de Amerikaanse en Koreaanse technologiebedrijven zijn verwikkeld in een constante wedloop blikken we terug en kijken we vooruit.
Apple & Samsung mijlpalen
Om compleet in kaart te brengen wanneer en hoe welk toestel van beide grootmachten nu wel of niet beter was zou wat onoverzichtelijk worden. Om deze reden hebben we een aantal mijlpalen in kaart gebracht vanaf 2010:
Januari 2010 – 3 miljard App Store downloads!
Juni 2010 – Aankondiging nieuwe iPhone 4, 1,7 miljoen iPhone 4′s verkocht binnen een maand!
Augustus 2010 – Galaxy S beste Europeese smartphone, uitgeroepen door EISA.
Juni 2011 – Aankondiging van verkoop van de Galaxy S Plus in ons land.
Augustus 2011 – Een jaar na de Galaxy S wint diens opvolger de S2 de award van beste mobiele telefoon.
Oktober 2011 – Apple iPhone 4s aangekondigd.
Oktober 2011 – Toenmalige all time high Apple aandelen: $422,-
Mei 2012 – Apple maakte in 2011 ruim $11 miljard winst!
September 2012 – iPhone 5 aangekondigd met een groter, meer Samsung-like scherm.
Oktober 2012 – Winst Samsung bijna verdubbeld: €4,5 miljard!
November 2012 – Brutowinstmarge Apple bereikt hoogtepunt door iPhone 5.
December 2012 – Het merk Samsung groeit het hardst in 2012: +40% in merkwaarde.
December 2012 – De Samsung Galaxy S3 is uitgeroepen tot "Beste Product 2012" door Nederlandse consumentenwebsite BesteProduct.nl.
September 2013 – Apple kondigt voor het eerst 2 mobiele telefoons tegelijk aan: 5s en 5c.
Oktober 2013 – Productie iPhone 5c gehalveerd vanwege tegenvallende verkoopcijfers.
November 2013 – Groeiend aantal "leaks" van de nieuwe Samsung Galaxy S5…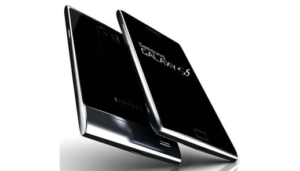 Nieuwe toestellen & functies
Het verleden van de beide merken en toestellen is natuurlijk interessant, maar nog leuker is een voorproefje te nemen of wat er komen gaat. De meest interessante Rumours op een rijtje:
Samsung Galaxy S5
Eye-tracking voor unlocken en scrollen.
Gebogen scherm, in opvolging van de Galaxy Round.
64-bits processor, net als de iPhone 5s.