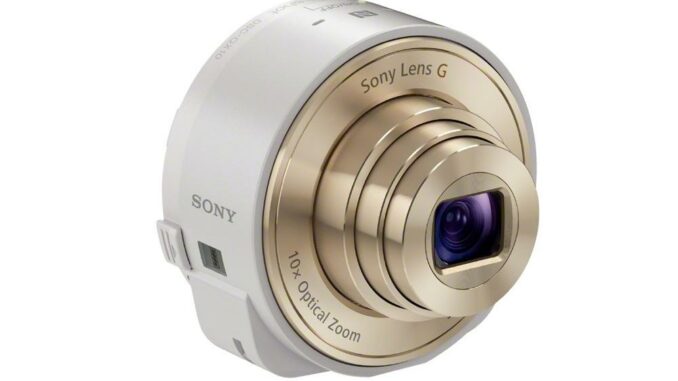 TechFreaks.NL nam op de Bright Day #2 2013 een kijkje bij de mensen van Sony en we kregen een demonstratie van de Sony Smart Lens qx10. Dit is de goedkoopste en kleinste smart lens van Sony en naar onze mening stiekem toch de interessantste van de twee!
De kleine lens beschikt namelijk over een Sony G Lens 18,9 megapixels met maar liefst 10 x optische zoom en een CMOS sensor. Met de Play Memories App van Sony kun je je foto's bewerken op je smartphone. De smart lenzen zijn te koppelen met je device via NFC of bluetooth en maakt daarna een WiFi Direct verbinding. De lens is ook te gebruiken los van de smartphone, bijvoorbeeld op een statief of los in de hand. Foto's die je maakt worden direct via WiFi Direct verkleind naar je smartphone gestuurd. De originele foto's worden opgeslagen in de lens op een microSD kaart.
Beide lenzen zijn overigens geschikt voor zowel Android als iOS, voor de Windows Phone gebruikers onder ons helaas niet. De Sony Smart Lens qx10 is erg compact en past gemakkelijk in je broekzak of tas en is verkrijgbaar in een zwarte en witte uitvoering. Ook de verkoop adviesprijs is compact, slechts € 200,00. De qx100 daarentegen heeft een Carl Zeiss lens met 20,2 megapixels en een snellere processor, maar deze lens heeft slechts 3,6 keer optische zoom en is dikker en kost € 450,00.
Kijk voor een indruk van de Sony Smart Lens qx10 naar onze video: