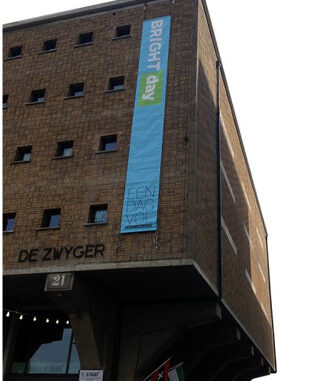 TechFreaks.NL is altijd bezig met de latest en greatest als het gaat om tech en wannahaves. Zo zijn we vandaag op Bright Day #2 in Amsterdam om verslag te doen van de laatste technische nieuwtjes en innovaties.
Wil jij ook naar Bright Day #2? Dat kan!! Maak kans op 1 kaartje voor zaterdag 23 november 2013. Onderstaand vindt je de voorwaarden om mee te doen.
Like www.techfreaks.nl via de onderstaande Facebook like optie.
Like onze Facebook pagina door op de Facebook knop boven aan de website te klikken en te liken of volg ons op Twitter door op de Twitter knop te klikken en te volgen.
Share deze pagina op Faceboo, Twitter of Google+
Geef het juiste antwoord op de onderstaande vraag (antwoord is terug te vinden op TechFreaks.NL) Geef je antwoord op deze vraag via het reactie formulier hieronder (via Facebook, Twitter of een account op TechFreaks.NL)
Vanaf welke datum is TechFreaks.NL online?
Het kaartje wordt verloot aan dus iedereen maakt even veel kans. Je moet in staatdirect af te reizen naar Amsterdam. Het kaartje zal je voor de deur worden gegeven door Constantijn die nu al ter plaatse is.